Gay8 Festival debuts in Little Havana.
Gay8 Festival, debuted to thousands on Sunday, January 17th. Gay8 is a free Latino art, music, and food street festival. Miami, being the electrifying, friendly city that it is – welcomed the festival with wide open arms. Filmmaker Joe Cardona and financial advisor Damian Pardo spent months planning the festival which made its debut in the heart of Calle Ocho between 14th and 17th avenues.
We caught a glimpse inside the magical neighborhood of Little Havana, having left feeling electrified – its no wonder we call Miami the Magic City:
Hundreds of Patrons gathered around domino park, where various artists performed throughout the festival.
Colors, unicorns, and glitter were some of the outfits and accessories of choice.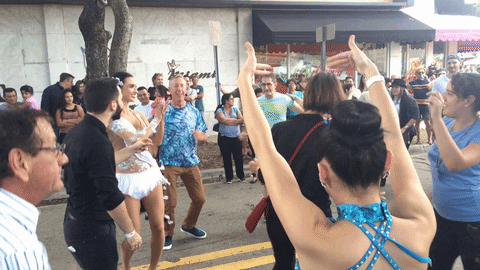 Many locals gathered together to celebrate the gay community in Little Havana.
One of the famous strips of Calle Ocho in Little Havana.
Cuban Nostalgia filled the streets – from Ball and Chain, to La Esquina De Fama.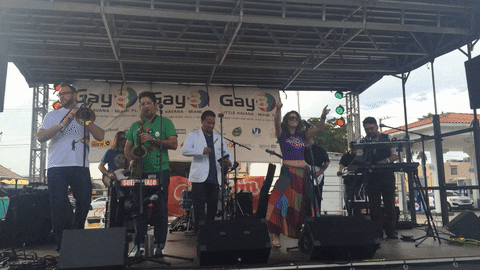 Little Havana's hidden gems and architecture gave Gay8 a local feel.
Gay8 Festival Loves You, Too
"Miami is one of the most diverse [cities] ethnically and culturally, and yet to me one of the most segregated in that rarely do we cross these kinds of imaginary lines in town. One of the advantages the LGBT community has is that it's forced to cross all those boundaries, unlike any other community," Cardona said. "Little Havana to me is a very exciting area in terms of its potential culturally, politically, economically. It's one of the last bastions of 'real Miami' — nothing prefabricated or imposed, just kind of real." For updates of future events, and gatherings from Gay8 click here.