Kendrick Lamar, Miguel, Mumford And Sons, are some of the 100+ artist set to play at Okeechobee Music & Arts Festival this March.
Okeechobee Music & Arts Festival will make musical history with "PoWoW! A Live Superstar Mashup," a once-in-a-lifetime collaborative concert that will, for the first time ever, unite acclaimed GRAMMY Award-winning superstar vocalist Miguel with visionary frontman Win Butler of GRAMMY Award-winning Arcade Fire. Together they will lead a genre-busting band of master musicians that include the Rock & Roll Hall of Fame guitarist/singer/producer/songwriter John Oates (of Hall & Oates), budding superstar Kamasi Washington, legendary pioneers of funk The Meters' George Porter, Jr. and Zigaboo Modeliste, the Preservation Hall Jazz Band, world champion DJ and scratchmaster Chris Karns and Eric Krasno & Neal Evans of Soulive. Major special guests – both announced and unannounced – will take the stage, guaranteeing an unforgettable evening of surprises, invention and excitement.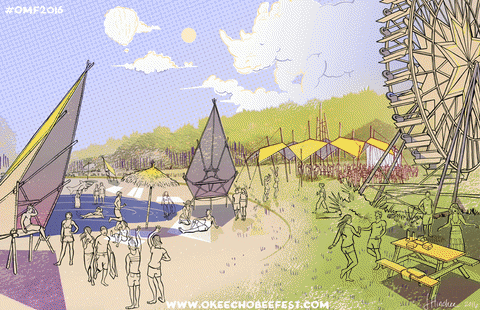 "The most exciting live mashups pair unexpected talents and take them deep into the unknown, and outside of their comfort zone. That's where real magic will happen and that's what we live for," says PoWow! Producer Peck. "This is a group of artists, each at the pinnacle of their respective genres, but this performance will obliterate genre barriers and create an epic dance party under the stars at Okeechobee 2016." And Peck adds, "I love surprises, so you can be sure we've got a few major tricks up our sleeve."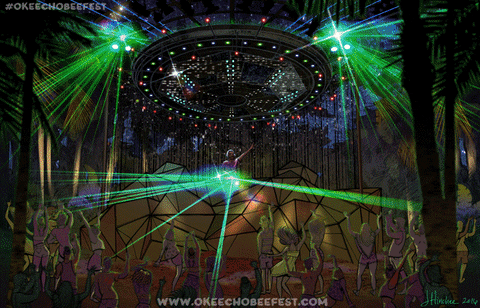 Recently named by the New York Times as one of the places "Where Music Lovers Should Go In 2016," Okeechobee Music & Arts Festival boasts an extraordinary multi-genre bill, with more than 110 artists, bands, and DJs from around the globe performing across five signature stages. Headliners include Kendrick Lamar, Mumford & Sons, and Skrillex, alongside a stunning line-up that also features Robert Plant & The Sensational Space Shifters, Darryl Hall & John Oates, Bassnectar, Odesza, The Avett Brothers, Future, Fetty Wap, Big Grams (Big Boi & Phantogram), Jason Isbell, Mac Miller, Ween and many more. For complete details and further updates, please see okeechobeefest.com.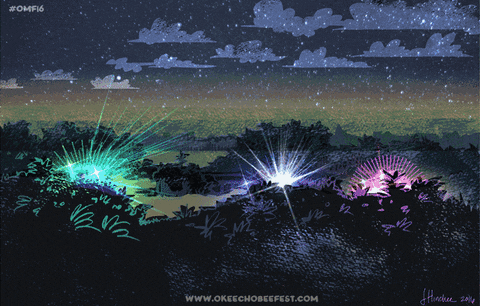 4 Day OMG Passes for OMF are available now for $269.50 (plus fees), and 3 Day passes are available for $249.50 (plus fees). A number of VIP Packages are also on sale. For complete ticketing information, please visit okeechobeefest.com/tickets.
Okeechobee is only a few weeks away! Listen to Okeechobee's Jungle 51 playlist in the meantime: